In this article, I would like to present an online tool for developers who use Kontent.ai. The tool helps them overview obtained content in JSON format.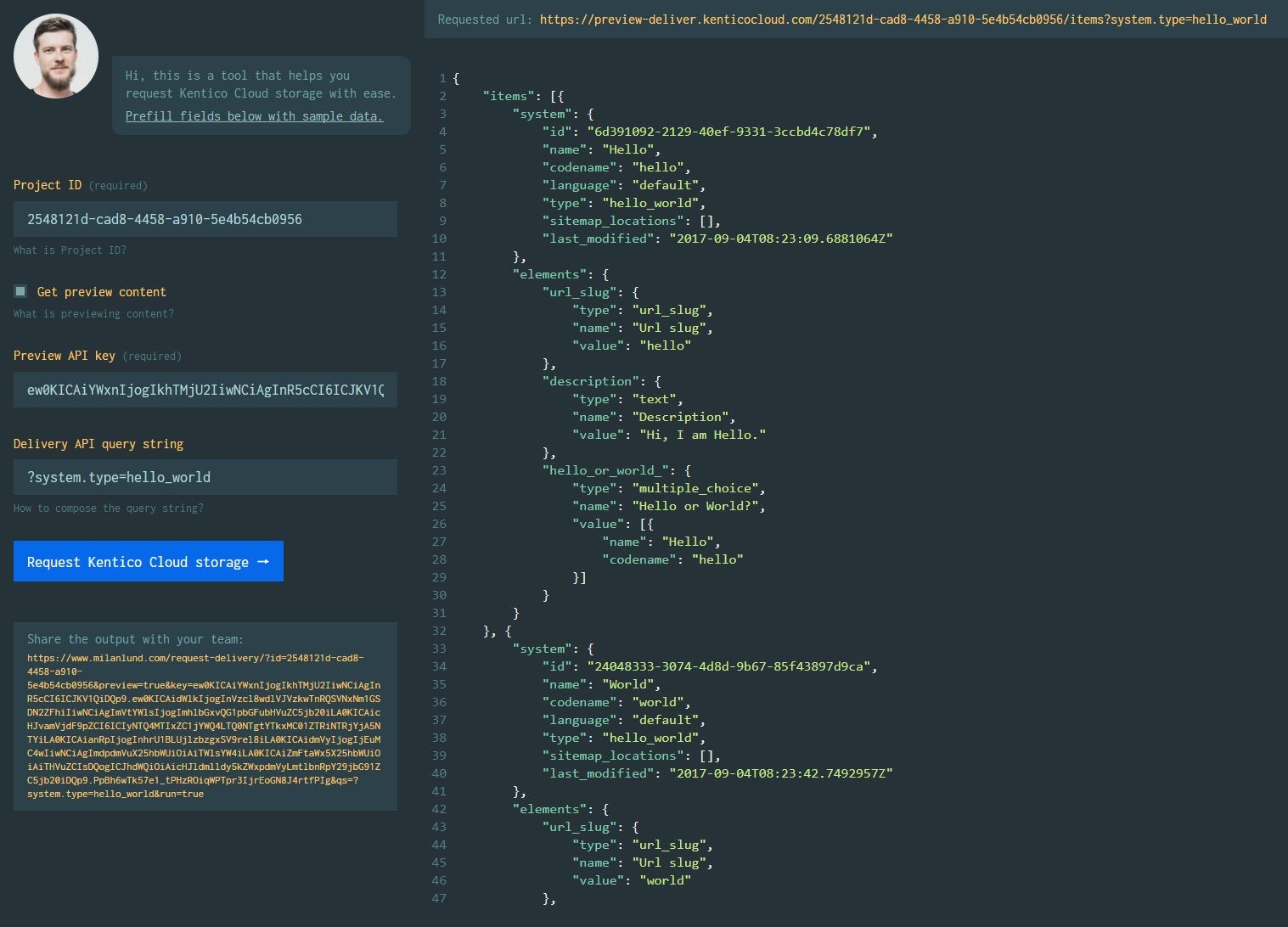 By using the Request Delivery tool you will benefit from:
A user-friendly interface designed specifically for requesting Kentico Kontent.
Easy to read and syntax highlighted output.
You can share the output with your team.
The tool remembers the last endpoint you've requested.
In case you don't understand anything, links to Kentico Kontent documentation are provided or you can prefill the tool with sample data.
No need to install anything, it is an online tool.
To be able to use the tool you need a Kentico Kontent project and provide:
Project ID which you can obtain in your Kentico Kontent administration.
Preview API key in case you want to obtain content that is not published yet.
Delivery API query string which tells Kentico Kontent what content you're asking for. Here you can learn how to compose the query string. 
Happy requesting!
I'd be pleased if you let me know whether the tool is helpful for you. If you miss any feature or find a bug let me know as well. My email address is hello@milanlund.com.
Over the years, the macro engine in Kentico has become a mighty tool that serves you data from all corners of the CMS. What I love the most is that they don't limit much where you …

In this post, I will provide you with a code that loads a site Javascript file after a Page builder is loaded in Kentico Xperience.

In this post I will provide you with code that will localize your 404 page in your Kentico Xperience website.